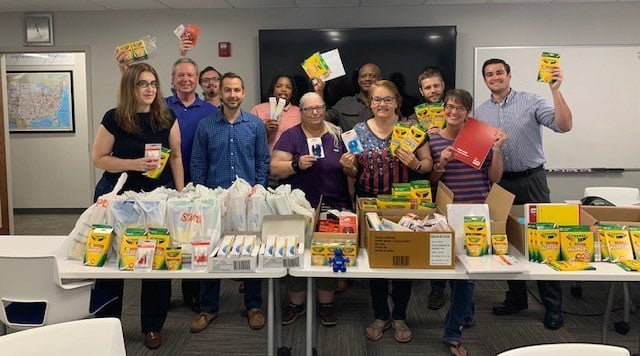 Columbus, OH – ORC's Columbus Office teamed up with Staples® of Easton, United Schools Network (USN) and Gahanna Residents in Need (GRIN), over a weekend in July, coordinating a back to school drive for children in need. Over the course of two days, they collected over 400 items for children to start the 2019-2020 school year.
Too many children go without the resources they need to be successful. All of the school supplies such as pencils, markers, crayons, erasers, notebooks, binders, lined paper and folders will make a world of difference. Every year, 94% of teachers across the country purchase materials out of their own pockets so students have everything they need to achieve academic excellence!
With the donations this drive helped collect, ORC continues our mission of inspiring confidence in progress by using initiative, respect, knowledge and integrity to advance infrastructure projects responsibly in communities nationwide.