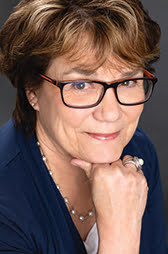 Learn more about our CEO, Catherine Muth. This exclusive Q&A offers insights into her leadership style, strategies for fostering innovation and driving growth, and her dedication to our company's mission and core values.
In what ways does ORC encourage work-life balance among its team members?
"At ORC, we deeply understand the significance of work-life balance in fostering a productive and content team. We have established a flex-time work policy that empowers our team members to attend personal commitments without having to compromise their work. In the aftermath of COVID, we have chosen to continue the hybrid work model, offering the freedom for many to work from home several days a week. These initiatives are testament to ORC's commitment to nurturing a family-friendly work environment where everyone has the space to balance their personal and professional lives seamlessly."
Can you share a fun anecdote that captures the spirit of ORC's team dynamics?
"I recall a project years ago when we gathered a team in Tampa, Florida to work on a proposal for the Tampa International Airport. It was a collaborative effort, not just within our team but also with a consultant who introduced us to new proposal strategies. I remember, we spent the entire first day not writing, but understanding the client's core needs and crafting a thematic approach for our proposal. The theme was repeated throughout our narrative. It was a week of collaborative work, which yielded a winning proposal and a long-term contract with the airport."
Do you have a favorite motivational quote, and who/where is it from?
"One quote that has always resonated with me is by Albert Einstein: 'I speak to everyone in the same way, whether he is the garbage man or the president of the university.' This philosophy in action is a great expression of one of ORC's core values – Respect. Our teams a comprised of many different roles, but each is essential to the success of the team. We demonstrate that in how we talk with everyone on our team. Likewise, for those who work with the public, treating everyone with respect is paramount."
In what ways do you continue to grow and learn as a leader?
"My learning resource for more than 25 years has been a group called Vistage, and Vistage is a worldwide group of CEOs who meet once a month for an all-day meeting; we have a speaker in the morning session, and then in the afternoon, the group discusses issues and challenges they are having in their business. We have a chairperson who meets with each of us once a month and mentors us professionally. I have learned so much from this group over the years. It is hard to enumerate all the shared ideas and practices we have incorporated into ORC."