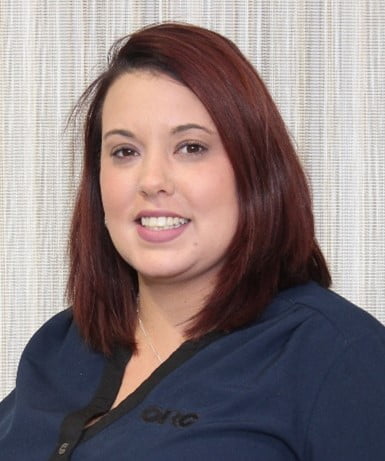 Cincinnati, OH – O. R. Colan Associates, LLC (ORC) is proud to announce Caitlynn Nagle has been selected by the International Right-of-Way Association (IRWA) Chapter 13 as the Young Professional of the Year (YPOY). She was selected because of her hard work, dedication to our industry, and involvement within the Chapter.
Caitlynn began her career as a right-of-way agent with ORC in 2018 and is currently the IRWA Chapter 13 "Buckeye Chapter" Vice President, previously serving as the Chapter Secretary. She has worked on a variety of projects in support of numerous clients in Southwest Ohio, and she has rounded out her professional acumen with relevant industry coursework focused on the right-of-way profession. Ms. Nagle is currently prequalified in negotiations, relocation, closings, and title research with the Ohio Department of Transportation and is a licensed real estate agent in Ohio.
"Since Caitlynn has been with ORC, she has excelled at all aspects of being an Agent and Ambassador," explained Project Manager, Ben Stollar. "I know I can assign any task or project to Caitlynn, and she will master it in record time. She has demonstrated time and time again her desire to learn, excel, take charge, and focus on her goals. This award is well earned."
The Young Professionals Group (YPG) was created for beginning right-of-way professionals who want to be more involved in the Association while they build their skills. In 2012, the International Nominations and Elections Committee began acknowledging and awarding the contributions these young professionals make within the organization.