How did you get to school or work today? Did you drive a car or ride a bus?

Have you ever considered how the highways you use are developed? ORC works with the highway department to acquire the land needed for construction.

Do you use a cell phone?

Have you ever considered how cell towers are placed? ORC acquires the easement so that the phone company can build a cell phone tower to expand communication.

When was the last time you flew on an airplane?

Have you ever considered how airports are developed or expanded? ORC offers program management for the land acquisition and relocation assistance phase of airport construction, noise mitigation and other airport improvement programs.

Have you ever taken a subway or train for public transportation?

How are these transportation systems constructed and expanded? They cannot be built until the agency owns the land. Often occupants and businesses must be relocated before a project can begin.

Do you use electricity to power your cell phone and computer?

Have you ever considered how electricity is transmitted to your school or home? ORC buys the easements so that utility companies can build transmission and distribution lines to your community.
Multiple Positions Open Now
We regularly seek candidates for numerous positions. These often include project managers, agents, document specialists, and more.
Apply Online
Training Program
ORC's training program is designed to find and train the next generation of right-of-way professionals for our company. Our training program targets college graduates, veterans and other individuals looking for a second career opportunity. We offer a structured training program, including coursework and on-the-job training, that allows employees the opportunity to be part of building our country's infrastructure while protecting the private property rights of those impacted. We assign each of our employees a mentor to guide him/her on this training path.
More About Our Training Program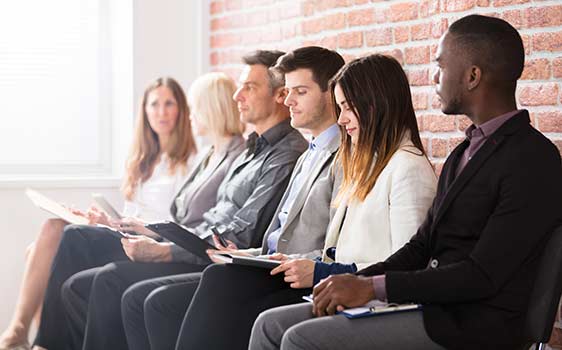 Internship Program
ORC offers a summer internship program for college Juniors and Seniors annually, from May to July. This program offers a flexible work schedule to accommodate student coursework. Each intern is assigned and works regularly with a mentor to learn about the right-of-way industry. Interns learn industry-related skills and are introduced to a variety of right-of-way disciplines. Toward the end of the internship, interns meet with their mentor and the office Project Manager to deliver a brief presentation of what they learned during their internship. The Internship Program works with colleges to allow the Intern to earn college credit for this work.