The ORC team of technical experts has provided an essential role on some of the largest disaster recovery projects in the nation for both the initial FEMA funded phase as well as the CDBG Grant Phase that follows.
ORC will assist those States and communities eligible to receive State sub-grants in understanding the array of Mitigation Programs funded by FEMA and HUD, which includes the following:
Hazard Mitigation Program (HMGP)

Flood Mitigation Assistance (FMA)

Pre-Disaster Mitigation Grant Program (PDM)

Severe Repetitive Loss (SRL)
ORC partners with Regional Offices, State Hazard Mitigation Officers and State NFIP Coordinators to manage the voluntary buyout and demolition of residential dwellings and relocation of flood-prone structures. ORC applies its many years of experience to provide turnkey program management services that may include funding assistance, grant assistance, public outreach and workshops, homeowner liaison, relocation needs assessments, intake interviews, comparable housing determinations, appraisal, salvage value costs, title services, negotiations, and property management.
Related Featured Projects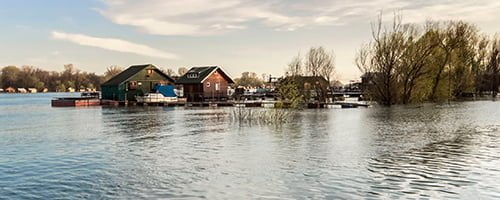 Relocation Disaster Guidelines for Community Development Block Grant
With so many natural disasters occurring around the country, federal agencies address how these situations should be handled in order to treat persons affected equitably and fairly to replace what was lost or destroyed. Community Development Block Grant-Disaster Recovery (CDBG-DR) funds must be used for "…necessary expenses related to disaster relief, long-term recovery, housing, and economic revitalization…"
Proud member of the American Flood Coalition