O. R. Colan Associates, LLC (ORC) was founded by Owen Richard "Dick" Colan, J.D. Upon graduation from Georgetown Law School, he served as the Chief Right-of-Way Agent for the West Virginia Turnpike Commission; later as the FHWA Right-of-Way Representative for Pennsylvania; and as the Director of Right-of-Way for the State of West Virginia. In 1969, Mr. Colan left public service to form O. R. Colan Associates.
Mr. Colan realized that the passing of The Uniform Relocation and Real Properties Acquisition Policies Act of 1970 (the Uniform Act) would make right-of-way acquisition increasingly complex. This important legislation formed the core of services initially offered by ORC. Mr. Colan paved the way in establishing the outsourcing of right-of-way services to public agencies before the practice was widely accepted.
In addition to leading what is now one of America's most respected right-of-way acquisition firms, Mr. Colan was known for his engaging training courses, which helped to establish him as an industry expert. Mr. Colan's training tradition continues today through the ORC Training division, which we are proud to say has teamed with IRWA to create online training courses for our industry.
As our nation's transportation and utility infrastructure continues to evolve, so does ORC's vision. ORC has expanded its services to include electric transmission, oil and gas pipelines, fiber optic, as well as sewer and water infrastructure and we are excited to be part of the renewable energy forefront for wind and solar projects. Additionally, ORC has responded to the increasing need for flood mitigation and resiliency by creating a division dedicated to bringing timely relief to those impacted by or at risk of natural disasters.
In the 1970s, ORC was part of building the Interstate Highway System. Today ORC is helping to build the nation's interstate transportation system for energy.
ORC is proud to be an integral part of building and reshaping our nation's infrastructure. We believe that our contribution to our country and our communities inspires confidence in progress.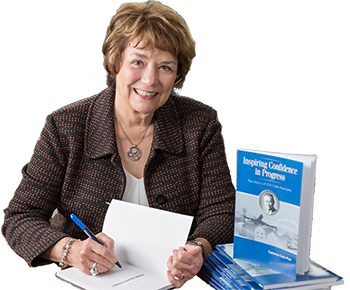 You can find a complete history of ORC in the book Inspiring Confidence in Progress – A History of O. R. Colan Associates by Catherine Colan Muth – Available here on Amazon