ORC offers a full range of Geographic Information System (GIS) services to gather and visualize project data. All work is performed in-house within our GIS Department, ensuring consistent quality control and polished project deliverables.
We can create an assortment of required GIS products based on project requirements. We can also assist with obtaining, compiling, and reporting on GIS data from various sources.
Available GIS Deliverables
Online Maps
Online maps are available from anywhere so the entire project team can stay in sync. ORC offers ArcGIS Online web applications or our custom GIS integration built into ORC Parcel Suite®.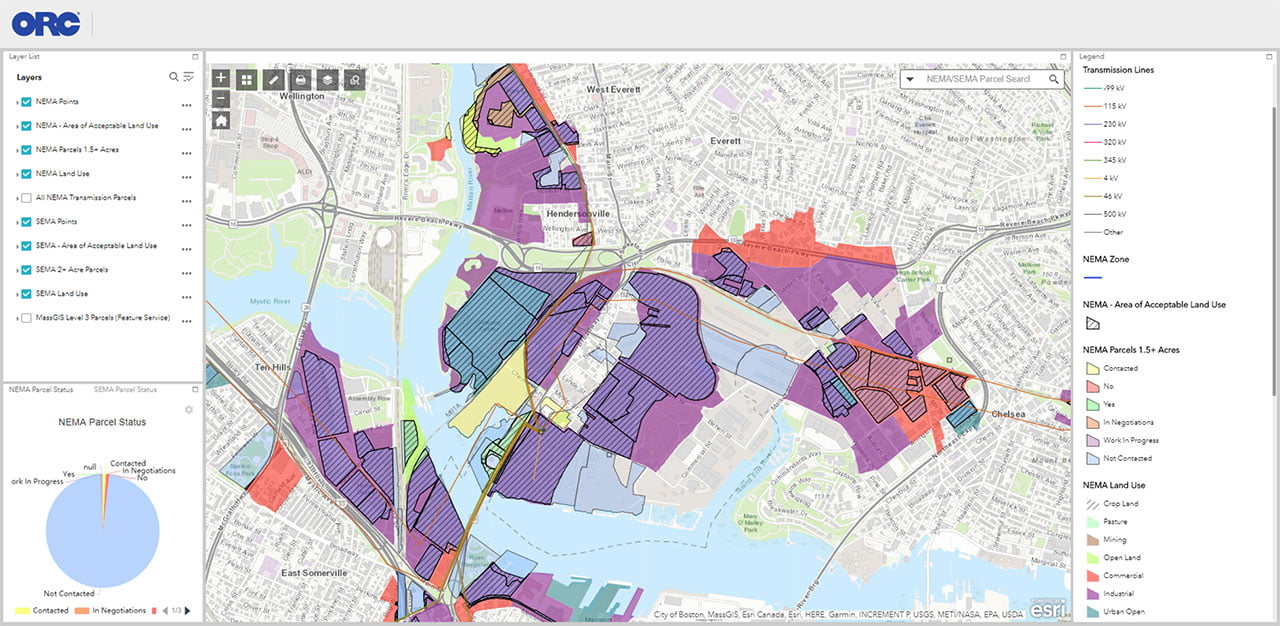 PDF Map Books
PDF Map Books are detailed PDF maps with multiple pages referencing a Figure Key Page for location. The inset is also provided as a quick reference for position. This deliverable type is excellent when a comprehensive printable PDF map book for use offline is needed.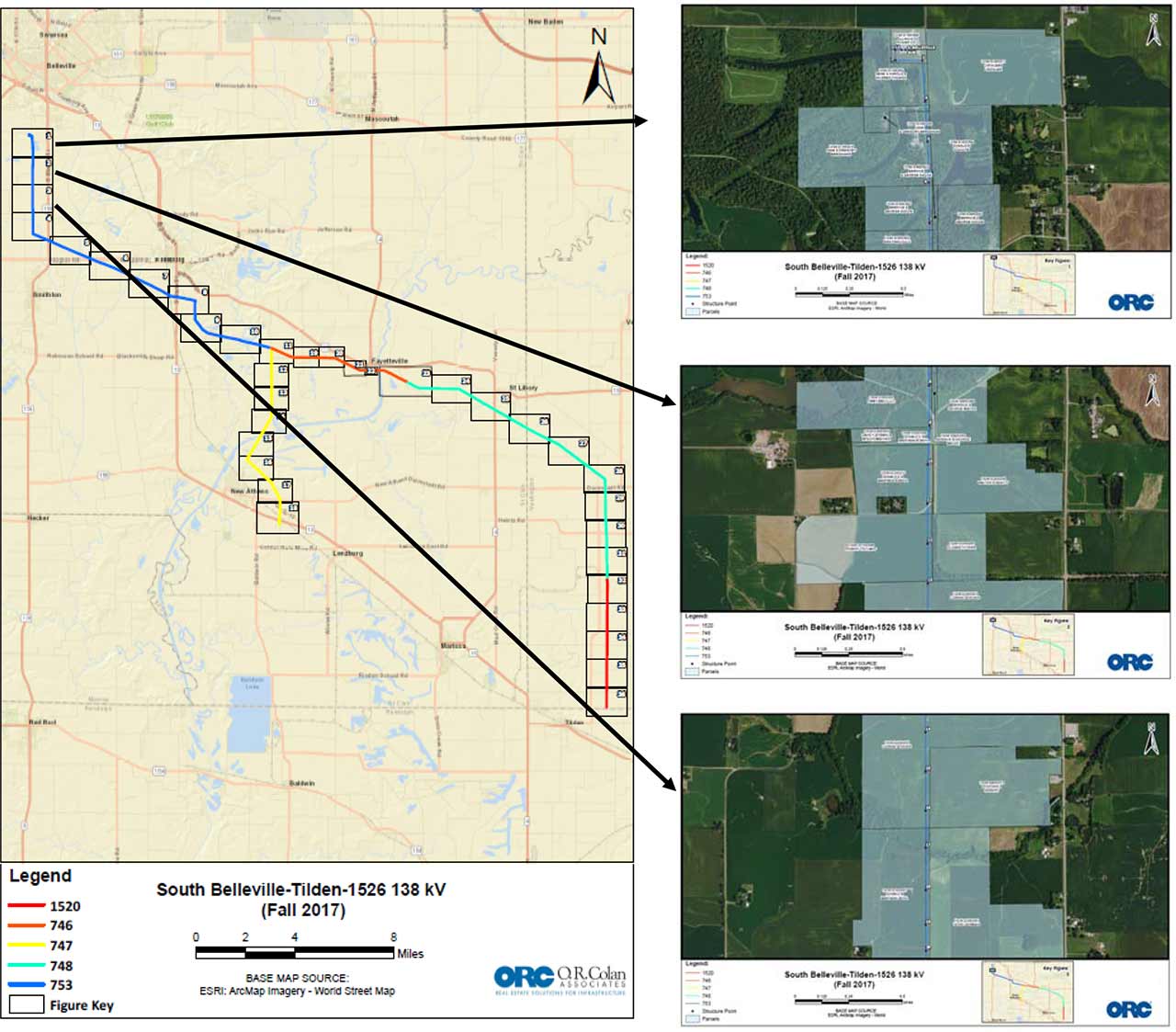 KMZ Files
KMZs are provided at varying complexities for use in other programs such as Google Earth. The KMZ map can be a simple reference for the project or can be more detailed – illustrating routes, take areas and more.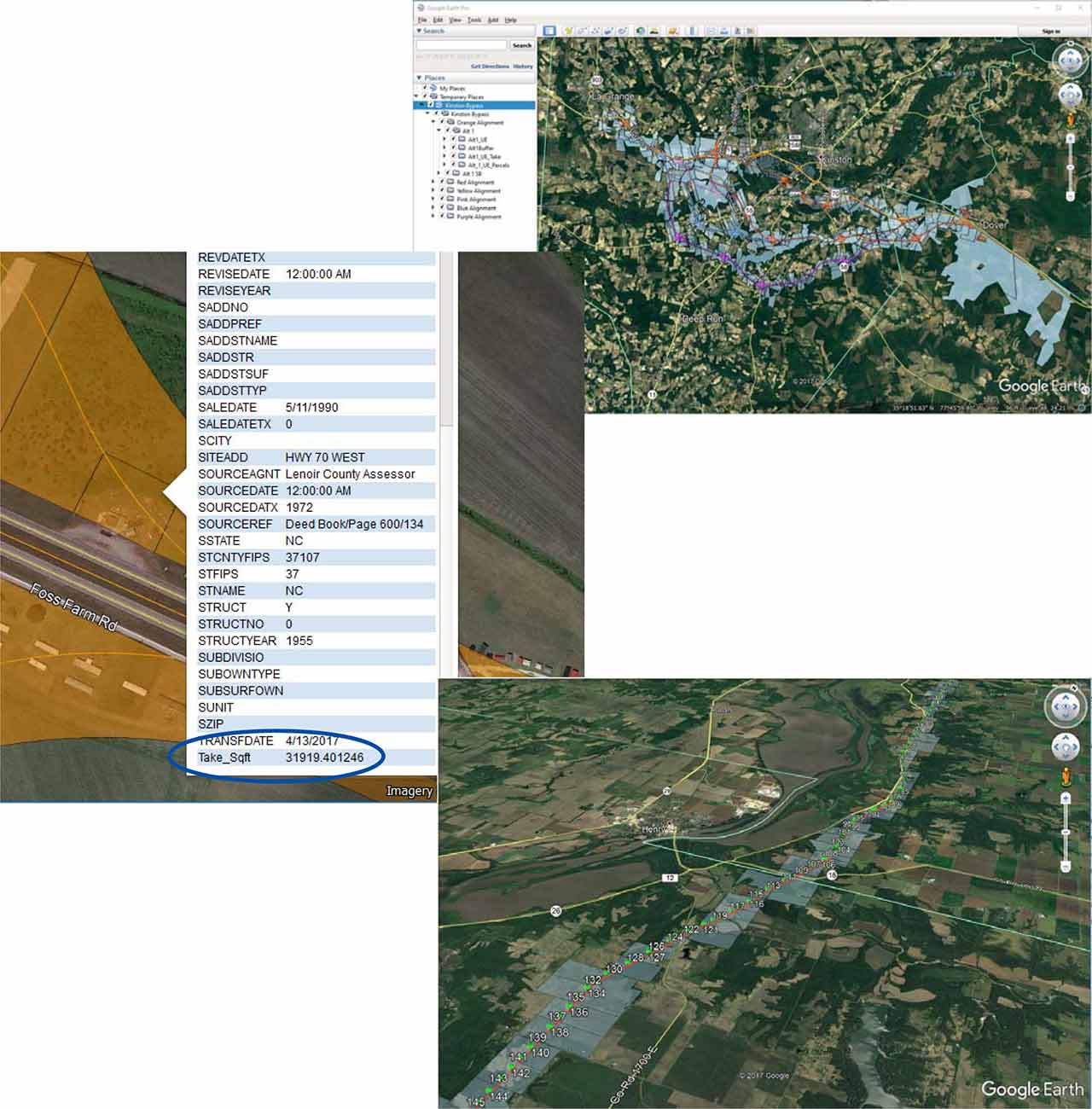 Parcel Exhibits
ORC can configure "unofficial" parcel exhibits with important details for the parcel and the project.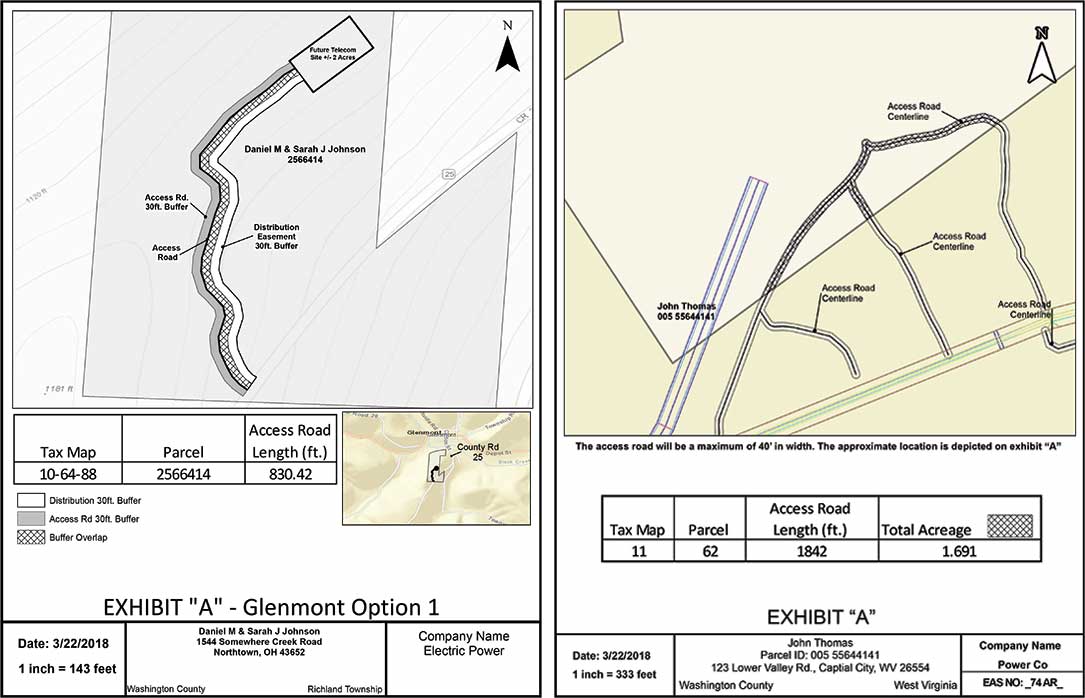 Line and Mailing List Generation
Line lists give agents and contractors a reference for parcels and associated structure number (utility). Mailing lists provide agents with a simple way to send out notification letters to parcel owners.