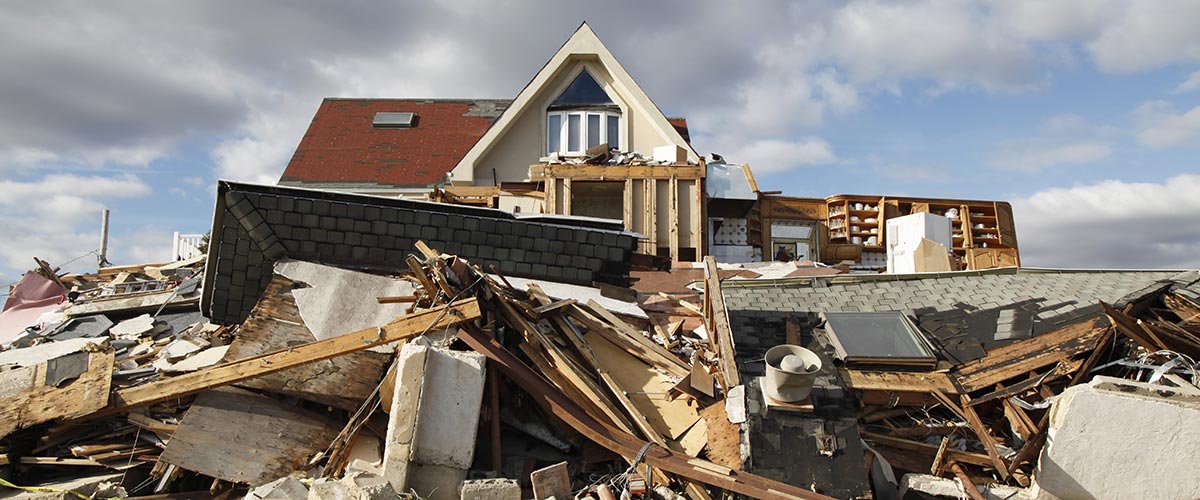 ORC worked with GOSR on the displacements occurring under the New York Rising buyout program, which was established in response to the devastation of Hurricane Sandy (2012). ORC completed 80 relocation cases in Oakwood Beach, Long Island and other designated areas on Staten Island (Graham Beach, Ocean Breeze).
Tenant relocations were conducted with one full-time Relocation Specialist who worked each relocation in the program with oversight from the part-time Project Manager and the Program Manager. This was a massive undertaking, from initially receiving documents from Case Managers to the actual relocation of displaced tenants and final close-out of completed relocation files. ORC hired a realtor in the Staten Island community as a "Market Specialist" to assist the Relocation Specialist "as-needed" to provide market studies used by the Relocation Agent in determining comparability of replacement housing, and the scheduling of DS&S inspections.
Tenants included those who resided in an owner/applicant's property and those who vacated but may have been eligible. This category included Stafford Act tenants (tenants who were in occupancy at the time of the storm and as a direct result of the storm were forced to vacate) and tenants who otherwise vacated before benefits were offered (i.e. tenant left after an agreement was signed).
Our work consisted of reviewing tenant related information provided by the Case Manager to send General Information Notices (GIN); conducting personal site survey interviews with potential displacees; reviewing tenant provided documents for relocation eligibility; determining relocation eligibility benefits; calculating the maximum rental assistance payment. Challenges included finding comparable replacement dwellings for displaced tenants in highly dynamic, active and proprietary markets; identifying replacement properties outside the designated flood zones; tracking Stafford tenants who could not be readily located; placing classified ads for tenants who left due to storm impacts nearly 4 years prior.
Location:
New York, NY
Client:
GOSR
Market:
Disaster Recovery/Flood Mitigation
Services:
Relocation advisory services
Date:
September 2014 – August 2018