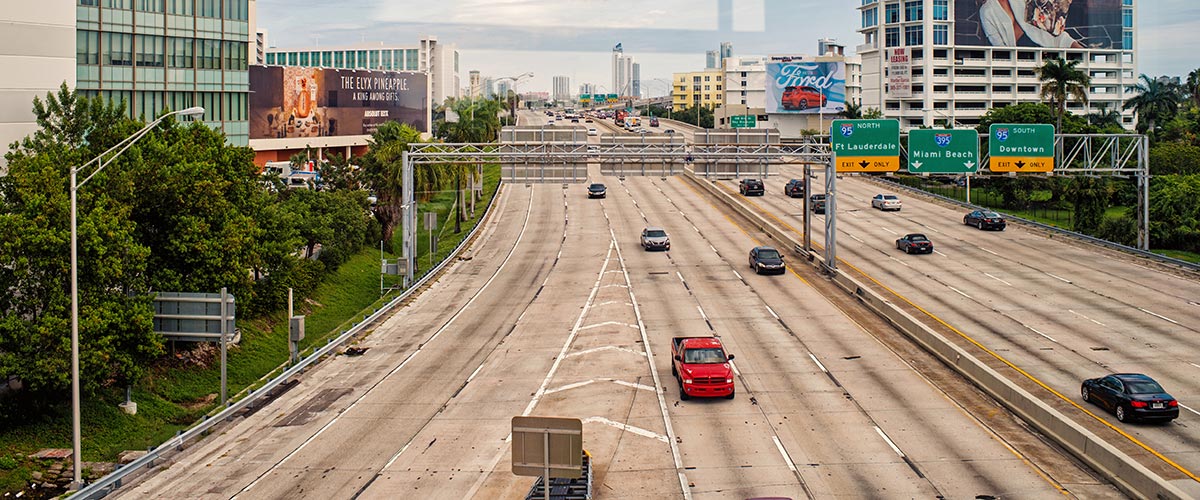 In April 2019, the ORC team, led by Lisa Barnes and Robert Kleinburd, completed a research study for the National Cooperative Highway Research Program (NCHRP) to collect the cost and time data associated with off-premise outdoor advertising (OA) signs acquired or relocated by State Departments of Transportation (SDOTs) for highway improvement projects and then compare and analyze this data. The study also examined any alternative approaches the subject SDOTs used to remove signs.
ORC collected data through surveys, interviews, and information submitted by seven SDOTs, including Arizona, Arkansas, Florida, Ohio, Oregon, Texas and Utah. The research resulted in four key findings regarding acquisition vs. relocation of OA signs:
The relocation of an OA sign is typically less costly than the acquisition of the sign.
The time necessary to acquire/relocate an OA sign is typically not critical to project delivery, while the calculation of "time spent" in this capacity is very labor intensive.
Though no SDOT would allow an impacted OA sign to relocate to a non-conforming site, all agreed it would be valuable to allow such relocations under certain circumstances.
Most of the subject SDOTs indicated they could adjust their OA sign acquisition programs to better incentivize the relocation option.
The interviews and data collected also indicated the benefits of the exploration of creative solutions to OA sign acquisition by using alternative relocation approaches that produce cost savings and better outcomes for the SDOTs and sign owners.
The entire report for this research study, Relocation and Acquisition of Outdoor Advertising Signs Impacted by State Highway Projects: Time and Cost Comparison, can be viewed using this link on the NCHRP website.
Location:
AR, AZ, FL, OH, OR, TX, UT
Client:
National Academy of Sciences, National Cooperative Highway Research Program
Market:
Transportation – Training & Research
Services:
Research & Studies
Date:
February 2019 – April 2019