The Flight 93 National Memorial: A Tribute to Unity and Heroism
Honoring Heroes: The Flight 93 National Memorial and ORC's Role in Its Realization
On a day that remains ingrained in the collective memory of nations worldwide, acts of heroism echoed strongly amidst chaos, showcasing the true strength of the human spirit. Amongst them were the brave passengers and crew of Flight 93, who on September 11, 2001, deterred their flight from its intended target, sparing numerous lives at the sacrifice of their own. This act of valor birthed the Flight 93 National Memorial, which was opened to the public on the tenth anniversary of this tragic event, September 11, 2011, and is managed by the renowned National Park Service (NPS).
A Monument to Courage: The Story Behind the Flight 93 National Memorial
Sprawled across 2000 acres of land in Shanksville, Pennsylvania, the Flight 93 National Memorial stands as a somber yet empowering monument, a beacon of courage, representing the 40 passengers and crew members who unyielded, stood tall in the face of terror. Facilitated and operated by the NPS, it allows for a space where visitors can reflect upon the values of bravery, freedom, and heroism that were upheld on that tragic day.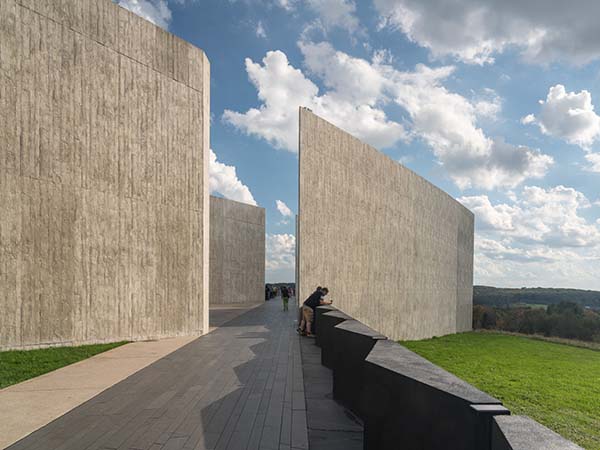 Unifying a Community: Crafting the Flight 93 National Memorial
This sacred ground came to life through meticulous planning, a process involving collaboration and unity, joining government efforts with the local community to build a place that honors courage and sacrifice. It signifies a community's resilience, epitomizing the brave hearts who defended the nation's freedom with their fearless decisions.
ORC's Steadfast Commitment: Partnering with the National Park Service
Embarking on this monumental journey, ORC was honored to be invited to partner with the NPS to acquire the land and provide relocation assistance as needed to realize the vision for the memorial.
Legacy of Unity: The Flight 93 National Memorial Today
Today, as we revisit the path of unity and courage encapsulated within the Memorial, we find an echo of the bravery showcased on September 11, 2001. The National Park Service has curated a space that not only honors the passengers of Flight 93 but serves as a continual reminder of the strength and sacrifice that binds a community, a nation, together in times of adversity. Let us remember, let us honor, and let us stand united, revering the heroes and recognizing the collaborative efforts that birthed this sacred ground of reflection and honor.