CHARLOTTE, N.C. – ORC, a leading right of way service provider, today announced sweeping organizational changes designed to bolster growth, enhance client services, and continue its tradition of excellence.
Catherine Colan Muth Embarking on a New Role as Chairman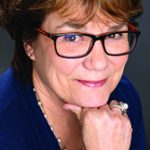 After serving as CEO for 34 years, Catherine Colan Muth will become the chairman of the board, focusing on governance and long-term planning.
"As I step into this new chapter, I'm filled with gratitude for our incredible team and an unwavering belief in ORC's potential. We are poised for extraordinary growth," Muth said.
Introducing Steve Toth and Richie McNally: Stepping into the CEO and COO Roles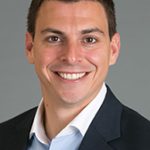 Steve Toth, who has been part of the ORC family since 1992, will take the reins as the new CEO.
Richie McNally, another long-time member of the team, has been promoted to COO.
Founded in 1969, ORC has built its reputation on the exceptional quality of its staff and the unparalleled expertise offered to clients.
"ORC's legacy is one of unparalleled service and industry-leading expertise. We are more committed than ever to upholding these standards," said Toth, incoming CEO.
Future Endeavors: Focused Growth and Continued Excellence
The company will continue to lead the industry, emphasizing employee growth, service expansion, market penetration, and building strong partnerships.
"We are setting ambitious but achievable targets. Our growth will be powered by innovation, efficiency, and most importantly, our people," added Toth.