ORC's Agent Training Program: Building the Future of the Right-of-Way Industry
No. of hours spent training during the first six months of employment
As one of the leading innovators in the right-of-way industry, ORC recognized years ago an imminent future shortage of trained agents with experience in right-of-way. In response to this impending need, we created our Agent Training Program, a career-track training program that follows a structured curriculum during their first year of employment.
We recruit candidates and veterans in different stages in their careers, without industry experience to become Agents and participate in the premier internal professional development program in our industry.
ORC's Agent Training Program is a fully-structured regimen combining various virtual academic/classroom resources with practical "on-the-job" training. As Agents learn more and develop their skills, they earn more responsibility and independence.
No. of training hours provided to Agents since the start of the program
Within this program – and as our Agents become more experienced Agents, then Assistant Project Managers or Project Managers – the learning never stops. Our training division continues to develop and deliver the most up-to-date and industry-specific course material to ORC employees and many of our clients alike.
Many of our best Project Managers are graduates from our Agent Training Program, and they continue to learn new techniques, laws, and general rules to follow. This is critically important when working in a technically specialized field for a variety of clients.
Given the industry need for such an innovative program and recognizing the value our clients gain from our efforts, ORC invests significantly every year in our Agent Training Program.
Are you interested in applying to ORC's Agent Training Program or do you want to refer someone else who may be? Are you simply interested in learning more about the program and want to explore the opportunities for employment that it offers?
Are you a client who wants to learn about the benefits the ORC Agent Training Program can offer your organization and bring to your infrastructure project?
Apply Online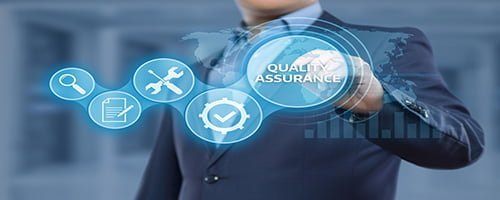 Introducing Quality Assurance and Quality Control (QA/QC)
At its core, Quality management is a business philosophy that champions the idea that the long-term success of a company comes from customer satisfaction. The discipline of Quality management applies to all internal processes and deliverables produced for the Customer.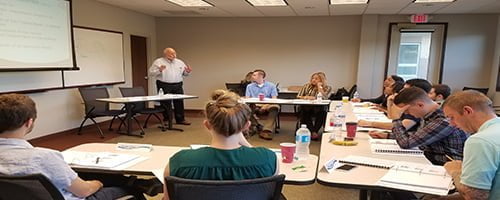 How our Junior Agent Job Training Program Provides Value to our Clients
Finding qualified workers in today's workforce is a critical concern facing employers throughout the nation. Recent surveys and industry experts are touting eminent worker shortages for available jobs. ORC has long recognized that quality employees are an invaluable commodity and that we can play an active role in their development and availability.