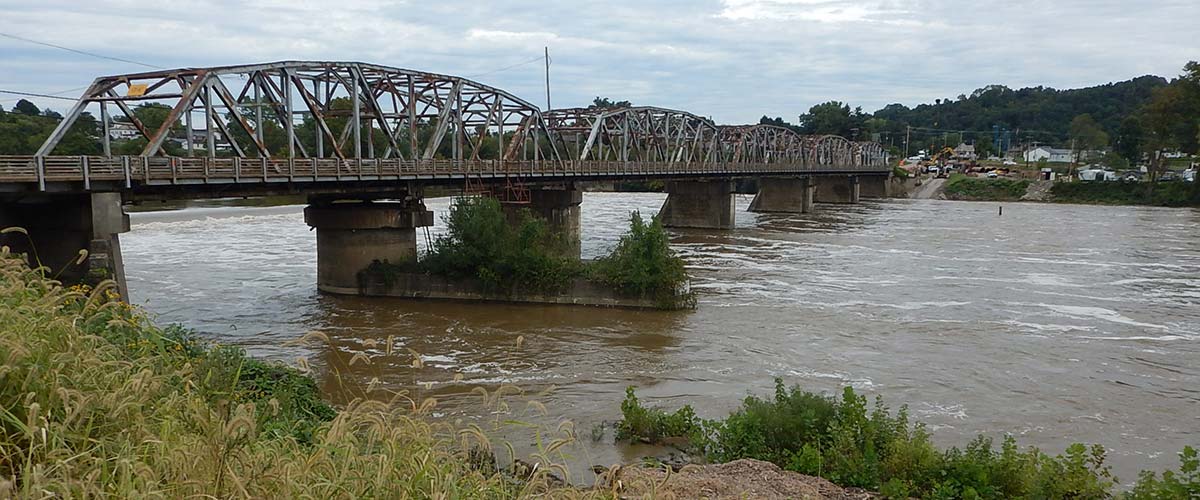 ORC was hired by ODOT and the Muskingum County Engineer to provide Early Acquisition Services for the Philo Bridge Replacement Project in Muskingum County.
The Philo Bridge Early Acquisition Team, including ORC, was the first in the Nation to implement the federally funded early acquisition process as permitted in 23 CFR Part 710 – Right of Way and Real Estate: 23 CFR 710.501(e). These updates enable the flexibility for voluntary acquisition to begin prior to NEPA approval, saving time and money.
The existing Philo Bridge (MUS-CR32-0.00) was a 5-span, steel truss structure connecting the Village of Philo and Duncan Falls. The 60+-year old bridge was built was in poor condition, and it was distant from other Muskingum River crossings for public and emergency transportation, necessitating a quick project timeline.
In the tight 4-month schedule, ORC successfully relocated 37 self-storage units under the Uniform Relocation Act on time and through using federally funded early acquisition of ROW on a voluntary basis. All told, 10 parcels were acquired via negotiated settlement.
This project earned FHWA's 2019 Excellence in Right of Way Award.
Location:
Muskingum County, OH
Client:
ODOT – District 5, Muskingum County Engineer, and the Federal Highway Administration
Market:
Transportation – Bridge Replacement
Services:
Project Management, Title Research, Appraisal, Acquisition & Relocation, Closings
Date:
2017