October is Breast Cancer Awareness, and this year ORC is donating to Stefanie Spielman Fund for Breast Cancer Research in Columbus, Ohio, as part of our Social Responsibility campaign. We ask that our partners join us in contributing Stefanie Spielman Fund for a worthy cause.
When our Ohio Divisional Director, Tracy Jones, approached me with the idea to highlight Breast Cancer Awareness, I was very proud and honored. I have been with ORC for 18 years now, and we have always created an environment that is employee friendly. For an entire year, I put that culture to the test when I was diagnosed with Breast Cancer last October and received the diagnosis of DCIS grade 3 – Stage 0, a best-case scenario for breast cancer.
During the past year, I had many appointments, some weeks as many as 10, and ORC was gracious in giving me flextime and part-time for appointments, surgeries, and radiation therapy. I was unsure if I would need to go out on disability, but ORC showed me grace and understanding throughout the journey. I owe a ton of gratitude to my team, the Leadership Team, and the Executive Team, who all stepped up and took on parts of my duties temporarily to allow me to focus on treatments and rest as needed. A year later, I am back to 100%, cancer-free, and looking forward to all the future has in store.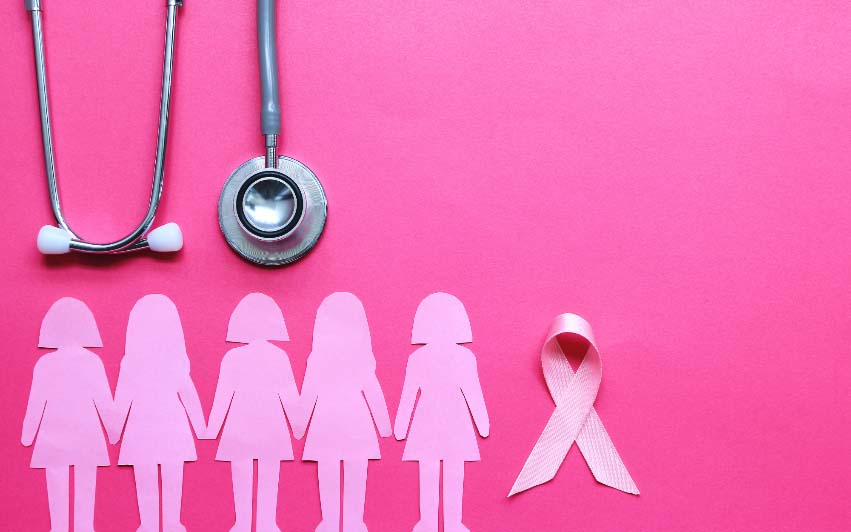 What I learned in my journey – Be your advocate, ask questions, do not be afraid to call and ask for appointment cancelations so you can speed things up, tell your story as someone needs to hear it, and support others – everyone's story is important; there is no scale. Friends will have bad days; you will have bad days, support each other, stay present, and treat yourself kindly.
I have a family history of Breast Cancer and have always been diligent with mammograms. I had one the April before diagnosis, which was clear, then found a small lump only four months later, in August. A diagnostic mammogram showed it was two-1 cm spots. However, by the time we removed it in November, it was 6 inches and, thankfully, still non-invasive. Recall that my next mammogram wasn't due till April, five months after my mastectomy and eight months after finding the lump. Early detection saved my life, but not my breast.
Please join ORC and help get educational materials circulated to those in need and those impacted by Cancer. One in eight women will be diagnosed with Breast Cancer. And it is likely that you may have been impacted, or will be impacted, by this terrible disease. Early detection is the best defense. Let us spread the word on how to get support when needed.
Please stop by booths 524 & 526 at OTEC for your pink ribbon in support of Breast Cancer Awareness.